PITCHES OF UPCOMING PROJECTS
During one hour 8 companies give short presentations of upcoming projects:
Salla Hakanpää: Funis
Soloneviena: Harry the 3rd
Sisus: Plusplus
Dynamo Workspace: Nycirkus på Nordisk Vand
Hringleikur Circus Company: Isolation Nation
Svalbard Company: Svalhalla
Fjård: Small
Recover Laboratory: One Night Only Multi-Art Labyrinth
Info on each below
---
SALLA HAKANPÄÄ: Funis
The performance
Funis creates a universe of movement – a discussion between an architectural creation and an organic creature, in an installation made with ropes, strings and lines. The piece invites the audience to view not only the performer and her living body, but also the space and form that surrounds them. "Moving in the air has always a relation to the surrounding space. I don't need the people to look at me all the time. It is the relationship between us – me, them, the space – that deserves attention."
The company
Salla Hakanpää is a versatile aerialist who is actively searching for new ways of presenting her craft. Funis' set will be designed by visual artist and designer Salla Salin. Hakanpää has drawn a lot of inspiration from Salin's previous works, but this is the first time they will work together. Lighting is by Anssi Ruotanen, sound by Joonas Pehrsson. The performance is a project by Salla Hakanpää and is produced by Zero Gravity Company.
Looking for
To let the network know what is on the table at the moment, to get programmers interested in possible co-operations or even pre-bookings for the piece. To take the opportunity to update professional networks, see what's going on on the field, and of course have a good time with all the art-minded people.
www.sallahakanpaa.com
www.zerogravitycompany.com
---

SOLONEVIENA: Harry the 3rd
The performance
Cyr wheel as a circus discipline meets…. eggs. A story about loneliness and about creating your own world in your mind. About the moment when you start believing in things that only you know exist, to make yourself feel less lonely.
The company
An emerging company based on the work of solo artist Monika Neverauskaite. Together with her circus apparatus – the Cyr wheel – a duo is formed.
Looking for
Exchange and collaboration; to meet other Nordic-Baltic artists and programmers. To see more of what is going on with circus development in the north, and to be part of it. Looking for new contacts for future residencies.
http://soloneviena.wixsite.com/monika
---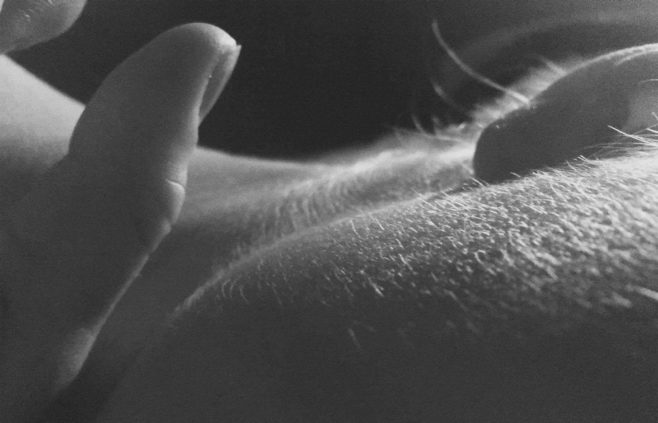 SISUS: Plusplus
The performance
The performance project researches the theme of abortion – a subject that is still a bit of a taboo. Circus technique is used to create images and to convey the feelings, ethical questions and thoughts that the topic raises. The research is based on the personal experiences of the artists.
The company
Sisus is a Finnish company founded by five women in 2014. Their first full length creation, Mosh Split, premiered in 2016 and has toured Europe in the years since. Sisus are known for their powerful female energy and shameless attitude. The new indoor creation will be created by two of the original Sisus members, who have personal interest in and experiences of the subject. Premiere is planned for 2020.
Looking for
Residencies, possibly a director or an outside eye, financial support, collaboration and early plans for a place to premiere in 2020.
---
DYNAMO WORKSPACE: Nycirkus på Nordisk Vand
The performance
It all started with a boat. The dream is to create a grand circus performance using the different areas of a boat: acrobatics on the roof of the cabin, trapeze in the bowsprit, tight wire between the masts, live music and juggling in heavy winds. The boat will set sails for a tour around the Nordic countries in summer 2019.
The company
On board will be five circus artists from the Nordic countries, three of them still unknown. The known individuals are aerial acrobat Andrea Hilario and aerial dancer Johannes Starke. Two musicians, a captain, a tour manager and a technician/rigger. Dynamo Workspace will produce the project.
Looking for
Bookings for the summer tour, and partners in terms of artists and crew.
---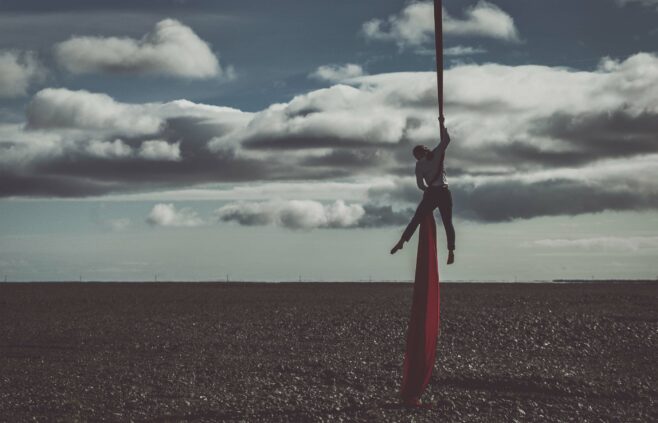 HRINGLEIKUR CIRCUS COMPANY: Isolation Nation
The performance
Isolation Nation is Iceland's first contemporary circus show. It will present five performers with the primary disciplines of acrobatics, Chinese pole and aerials, mixed with physical theatre and strong visual images. The concept is inspired by Icelandic literature on the themes of harsh weather, isolation, and the characteristics of a society growing from these conditions. Artistic concept by the group, direction by Roberto Magro.
The company
Hringleikur is a new Icelandic circus organisation that aims to build a strong circus scene in Iceland. They want to create diverse circus projects, including co-productions with local and international collaborators. The founding members have diverse backgrounds that encompass international circus education, gymnastics, theatre and corporate circus work. They have worked together for 10 years under the name Sirkus Íslands.
Looking for
To develop the young Icelandic circus scene. Hoping for international collaborations and opportunities to learn. To be a part of the international circus world – to escape isolation.
---
SVALBARD COMPANY: Svalhalla
The performance
The next project of Svalbard is based on four individual research strands: 1) Narrative within music; 2) Atmospheric and aesthetic exploration through handcrafts (living scenography and lighting concepts); 3) Exploring the interconnectivity of artforms; 4) Physical exploration of indigenous and ancient cultures and their fables. The company will keep on pushing multidisciplinary art and individualism within collective work. Svalhalla is an inclusive project for all ages.
The company
Svalbard Company is a growing circus company that believes in multidisciplinary art. The company was founded by four international performers: Ben Smith (UK), John Simon Wiborn (Sweden), Tom Brand (Germany) and Santiago Ruiz Albalate (Spain). They graduated together from DOCH in Stockholm in 2014. The team has a multitude of high level skills in various circus disciplines and diverse backgrounds in other artforms. With their debut show All Genius All Idiot they have toured the world since 2016.
Looking for
To present their future plans and establish connections, to be able to get their new production(s) out on the market.
---

FJÅRD: Small
The performance
A circus about size. Throughout his life, Magnus Björu has received many comments about his size, though, at over 190 cm tall, he has never felt big. How come? Children continuously change their relative size, and most of us have felt too small or too big at one time or another. How is our view of size affected by perspective and assumptions? What does size actually tell us, if anything? Fjård will explore this theme through the world of juggling, manipulating untraditional objects that are tiny and giant, and everything in between.
The company
Fjård was founded in 2015. They want to create innovative performing arts with an emphasis on circus, song and dance. They are inspired by a close contact with Nordic nature, and they are happy to play their performances in places and contexts where there are no established venues. They focus on family and young audiences. Fjård have performed the circus musical 'Havet' over 60 times in Norway and Sweden since the summer of 2016.
Looking for
Magnus has participated in Subcase before, with several projects and in different artistic companies, and has gotten a lot out of it in all kinds of ways. Fjård is hoping for bookings, opportunities to tour inside and outside of Europe, and for new friends. They think Subcase is a very nice way to keep in touch with artists and presenters that they otherwise don't see so often.
---
RECOVER LABORATORY: One Night Only Multi-Art Labyrinth
The performance
A curious creature invites you in. You step into a dim labyrinth-like space, filled with artworks, music, light and circus. Your journey can be gentle or harsh, bizarre or detached, challenging or soft and light; it can go as far as you want. One Night Only is a site-specific promenade performance. It can be a kickstarter for a party or it can be built into a specific space – such as an unused staircase – as a live installation.
The company
Recover Laboratory is an arts company from Helsinki who combine contemporary circus with contemporary art.
Looking for
Feedback and bookings; opportunities to widen the company's international networks.