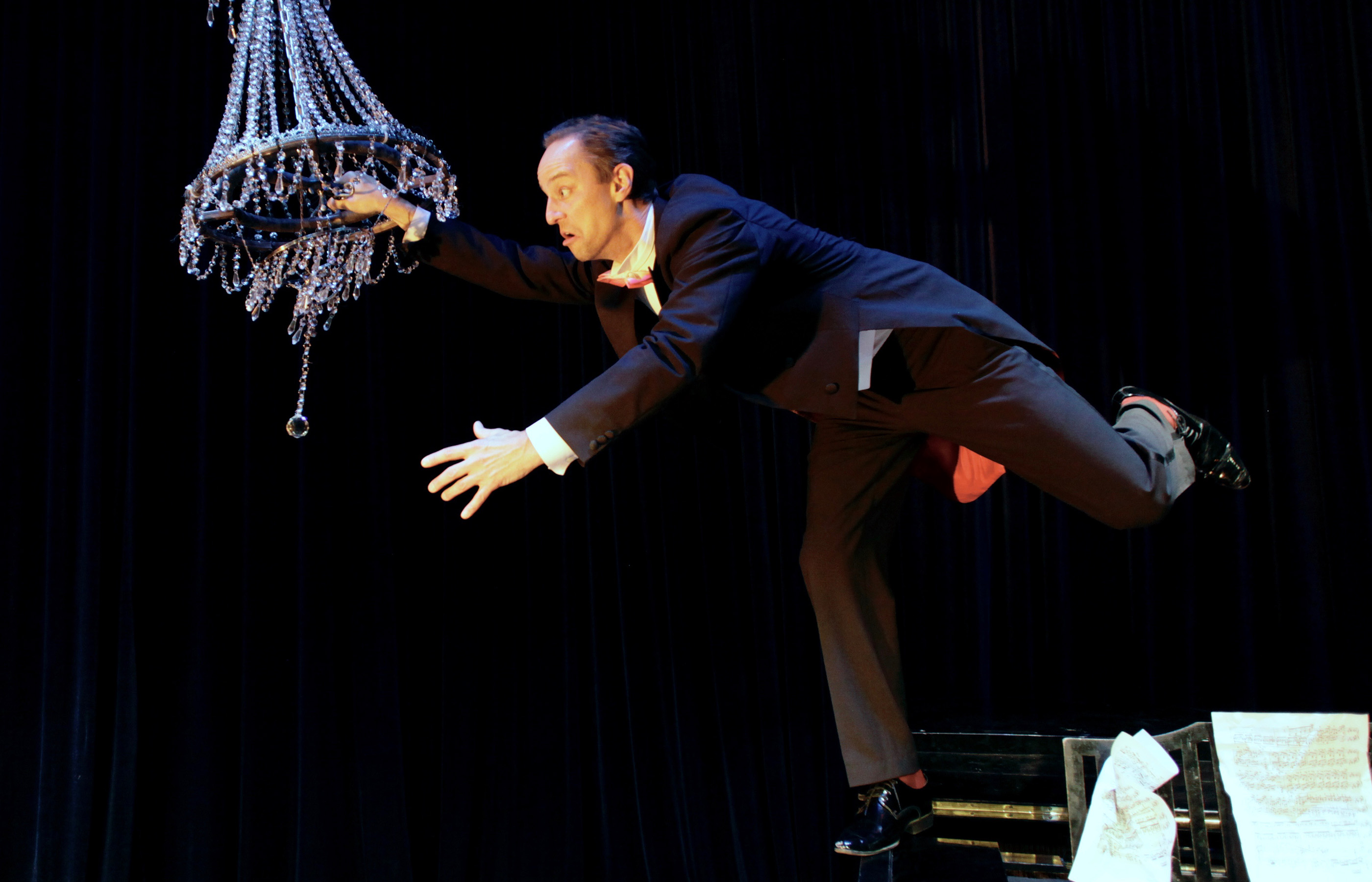 This performance is part of the CirkusMania festival.
Tickets are not included in the Subcase registration.
Subcase participants can access the performance for free.
Info on how to sign up will be sent to participants after registration.
---
THE PIANIST
The Pianist reassesses the solemn status of the virtuoso. In the spirit of Charlie Chaplin and Buster Keaton, and with the use of a big curtain, a chandelier and a black piano, the show is a patchwork of crazy jokes that instantly causes laughter.
Info
Duration: 60 min
Language: No speech
Recommended audience: All ages
The artistic company
Circo Aereo is an international contemporary circus group based in Finland and France. Since its inception in 1996 it has toured to festivals and theatre in over 40 countries.
Encore Un Tour is an agency with the ambition to offer performances that the audience will enjoy as much as they do: generous, unique and entertaining shows that reflect all walks of life and affect us deeply.
Artistic team
Artist: Courtenay Stevens
Directing: Sanna Silvennoinen & Thomas Monckton
Light: Juho Rahijarvi
Sound: Tuomas Norvio
Costume: Kati Mantere
Contact
Kim-Mai LÊ
booking@encoreuntour.com
http://www.encoreuntour.com/spectacle/the-pianist/